Women Primary Breadwinners OR Single Moms
Laid-off OR ignored for promotions you've earned
Work With Don
Courses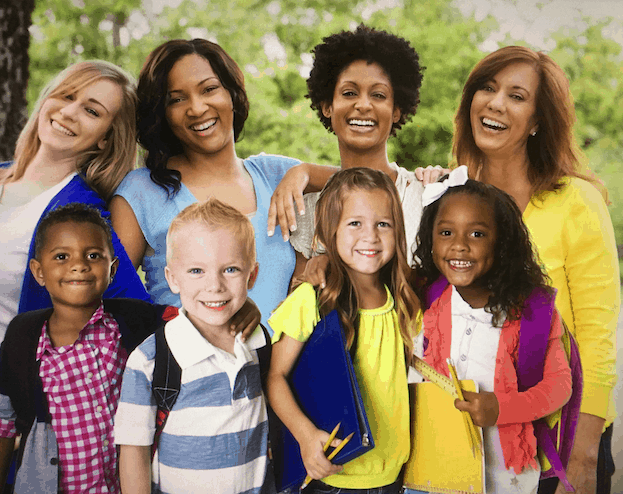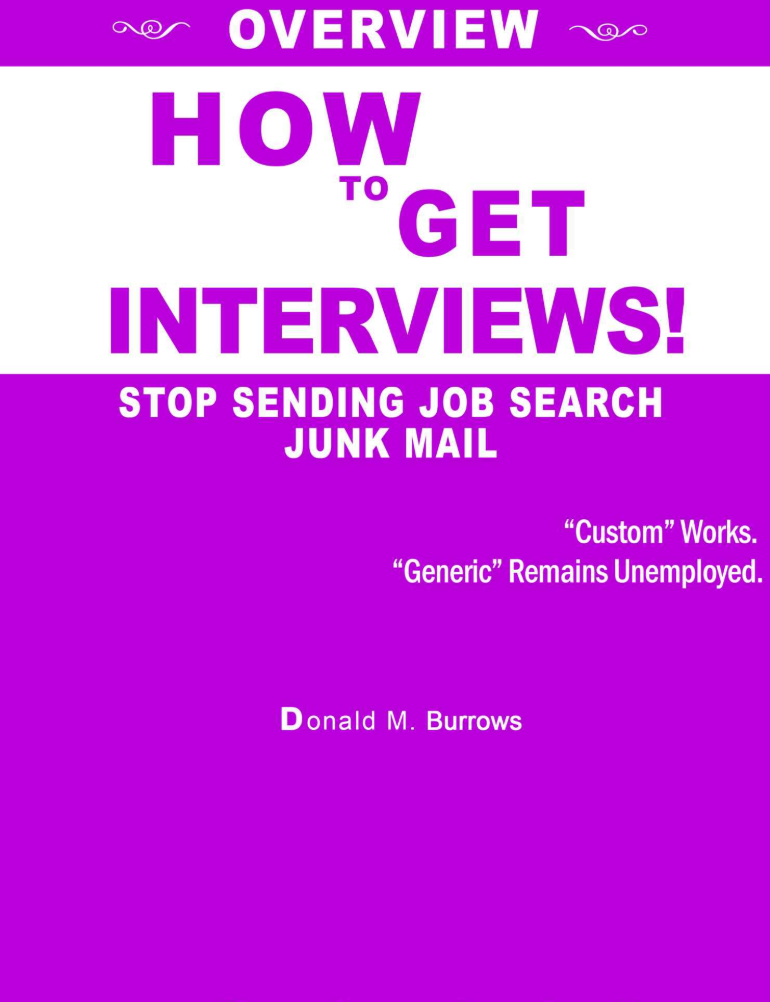 FREE Overview eBook - "How To Get Interviews! Stop Sending Job Search Junk Mail"
In this uncertain economy, with a possible recession looming, taking steps NOW to be able to win interviews as the TOP CANDIDATE for promotions or jobs makes sense right now if you're:
ANGRY
BEING PASSED OVER FOR PROMOTIONS
Your annual reviews have been solid, but you've been passed over for promotions you know should have been yours, without even an interview.
Are they about to lay you off?
Should you be looking for a new job?
WORRIED
ABOUT A POSSIBLE RECESSION
You're the sole support for your children.
A recession would threaten your family and could cost you your home.
If you got laid off, how quickly could your current résumé win you interviews?

OR

would you continue using the same résumé they have been ignoring?
FRUSTRATED
BECAUSE YOUR CAREER IS STALLED
You're well-paid, respected and good at what you do.  You've furthered your education and successfully applied what you've learned.
What else must you do so decision-makers SEE you? OR should you be looking for a new job?
READY!
  YOU'RE (FINALLY) READY TO TAKE CONTROL OF YOUR CAREER AND STOP LEAVING IT TO THE WHIMS OF OTHERS.
They know you've mastered your job and now you're ready to move up, or move out.
Time to win interviews as the TOP CANDIDATE. . . either here or elsewhere
WEBINAR FOR MID-CAREER SINGLE MOMS!
Would it protect your family if you learned to recession-proof your r
ésumé and win promotion interviews as

 the TOP CANDIDATE?

Sign up now for this 60-minute webinar

BE THE MEATBALL!

Top Candidate Custom Résumés to Win Interviews and Stop Being Ignored for Promotions You Know Should Be Yours

Get Your Career Moving Again

Learn the Top Candidate Custom Résumé System(c)
 REAL PEOPLE GIVE 

⭐️
⭐️

⭐️

⭐️

⭐️ 

REVIEWS

FOR
A PROVEN  CUSTOM RESUME SYSTEM THAT WORKS.
CUSTOM Résumés Win Promotion Interviews. GENERIC Résumés Get Ignored or Passed Over